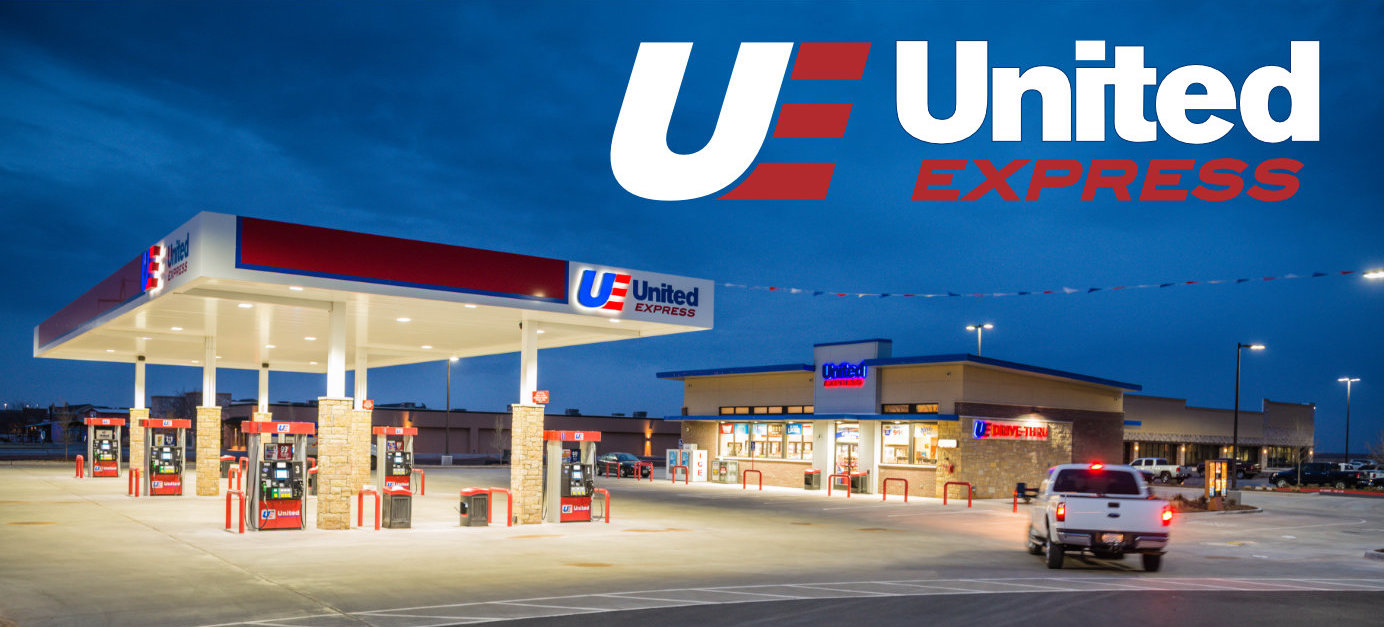 United Express is committed to providing you with the highest quality fuel for your vehicle at competitive prices. Our commitment to you means we only provide the best fuel from major domestic refineries so you can trust what you are putting in the tank every time you fuel up at United Express.

Our fuel contains detergent cleansing additives to help clean your engine as you drive, thereby helping to reduce emissions.

Our fuel is formulated to meet or exceed the most stringent EPA and auto manufacture standards for quality. Top Tier fuel is available at participating locations.

We use state-of-the-art systems and equipment to monitor and dispense our fuel.

To save big on fuel, enter your Rewards number at the pump to get up to $1 off per gallon of gas. Each reward equals a 10 cents per gallon discount on fuel, up to 25 gallons — that's up to $25 off per tank!
TRACK YOUR FUEL DISCOUNTS
Download the shop United Supermarkets app to track your fuel discounts and get the most out of Rewards at the pump!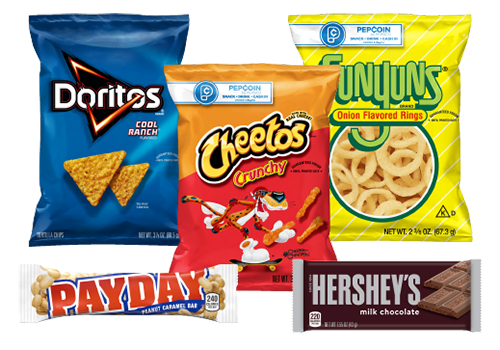 OFF THE SHELF
United Express has you covered with all the top names in snacks and candy that you know and love. From bite size to king size, and salty to sweet — we have all your favorites. You'll even find local and regional flavors that you can't find anywhere else!
FROM THE FOUNTAIN
Cold, refreshing and just the right flavor is what you'll love about United Express fountain drinks. We have your favorite sodas and signature flavored iced teas at great values everyday!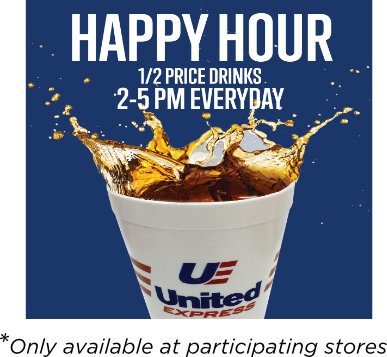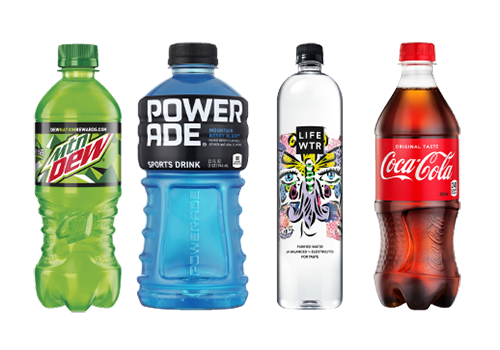 IN THE FRIDGE
When fast and mobile is your priority, you'll find a great selection of bottled thirst quenchers in our fridge from water, to energy drinks, teas, soda, juices and milk. Select locations offer a variety of your favorite adult beverages in our Beer Cave, all chilled to perfection. Just remember to enjoy responsibly.
BARISTA SPECIALTY DRINKS
You asked for it, and you'll find it at United Express. Try our signature smoothies, frappes and exclusive limited time drink-of-the-month selections made fresh and delicious to order.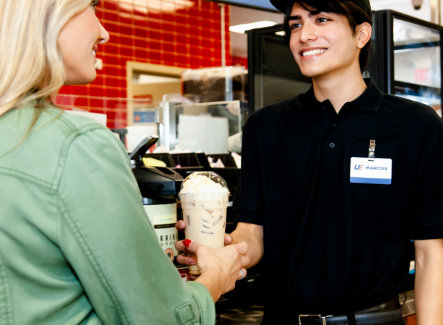 COFFEE
We take coffee very seriously at United Express. Our premium Arriba brand coffee in mild, medium or bold, is always hot and fresh to satisfy your coffee cravings, all day every day at our stores. Ask about our hot and iced specialty coffees available at select locations.
INDULGENCES
Our exclusive frozen indulgences are the perfect frozen sweet treats for any taste. From Dippin' Dots™, F'real™ Milkshakes and Smoothies, to ICEE™ you'll find your frozen fave at United Express.
*Available at select locations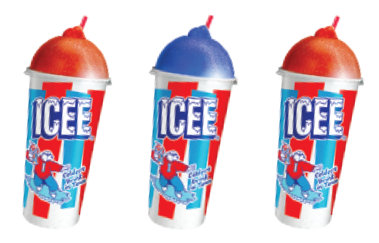 READYMEALS
Our stations offer a selection of fresh cut fruit, sandwiches and snack packs made daily!

*ReadyMeals only available at select locations. Meals vary by location.