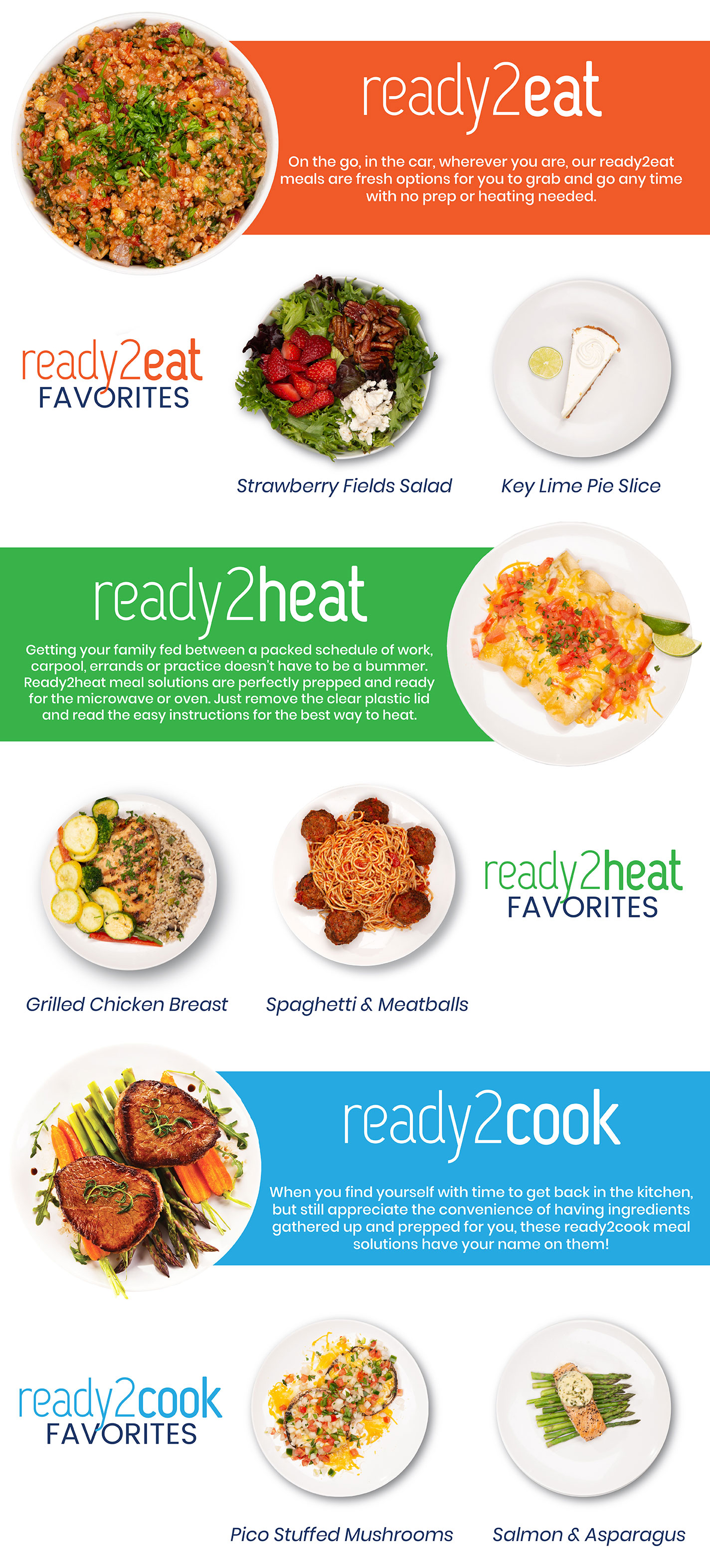 Our chef-inspired recipes are delicious, flavorful and fun! Try something new every night of the week.

Our simple to follow preparation instructions make meal time a breeze. Take the stress out of mealtime with our fast and convenient meal solutions.

Please every appetite with our large selection of nutritionally diverse and dietitan approved ReadyMeals line. Our flexible options cater to all appetites and household sizes.

On the go, in the office, or at the dinner table, choose a complete meal or customize your menu by selecting an entree and a side. Don't forget the dessert too!

Our ReadyMeals are guaranteed fresh. All of our meals are prepared in store and we're committed to serving the freshest ingredients in every meal.
If you are unhappy with any of our ReadyMeals products, please do not hesitate to inform a member of management immediately to take care of it for you.

Jeanne H.
Wow! This is great! I don't cook much anymore so they will be perfect for me!
Ashley A.
Need this ASAP! My fiancé is gone 4 days a week so this would be perfect! I'm very partial to my United Supermarkets!
Bobbie C.
We had a great dinner tonight from Market Street, was fantastic. Great price and delicious!!!!!!!!!!!!!!
Natasha B.
I got the meatballs tonight. Mashed potatoes from the deli, bag of salad, and butter rolls!!! Home cooked meal!
Jody S.
Just tried the Montreal steak meal. It was great!!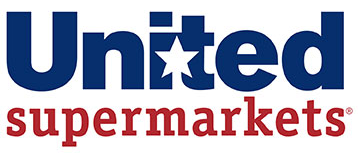 4th and Milwaukee
Lubbock
82nd and Frankford
Lubbock
130th and Indiana
Lubbock
4th and Slide
Lubbock
82nd and Boston
Lubbock
82nd and Frankford
Lubbock
S Washington and 47th Ave
Amarillo
College Ave and Pecan St.
Levelland
SW 45th and Bell
Amarillo
E Commerce and Riverside Park Dr
Brownwood
Midland Drive and Wadley
Midland
Andrews Hwy and Cuthbert Ave
Midland
University and N Co Rd West
Odessa
E 8th and Alfred Ave
Odessa
S Ave D and Hayworth
Burkburnett
N 23rd and Russell Long
Canyon

202 W. Church St.
Carlsbad
N Prince and York
Clovis
Paseo Del Pueblo Sur and Cervantes St
Taos
Coors and Montano
Albuquerque
Enchanted Hills and Hwy 528
Rio Rancho
S Main Street and McGaffey
Roswell

19th and Quaker
Lubbock
50th and Indiana
Lubbock
98th and Quaker
Lubbock
S Georgia and SW 26th Ave
Amarillo
42nd and John Ben Shepperd Pkwy
Odessa
Sunset Drive and College Hills Blvd
San Angelo
Buffalo Gap Rd and Rebecca Ln
Abilene
Legacy Dr and Lebanon Rd
Frisco
Long Prairie Rd & Cross Timbers Rd.
Flower Mound
W Park Blvd and Preston Rd
Plano
Eldorado Pkwy and Ridge Rd
McKinney
East Broad and Cannon
Mansfield
Colleyville Blvd and Church
Colleyville
Hwy 121 & Denton Tap Rd.
Coppell
W Bethany Dr and S Central Expy
Allen