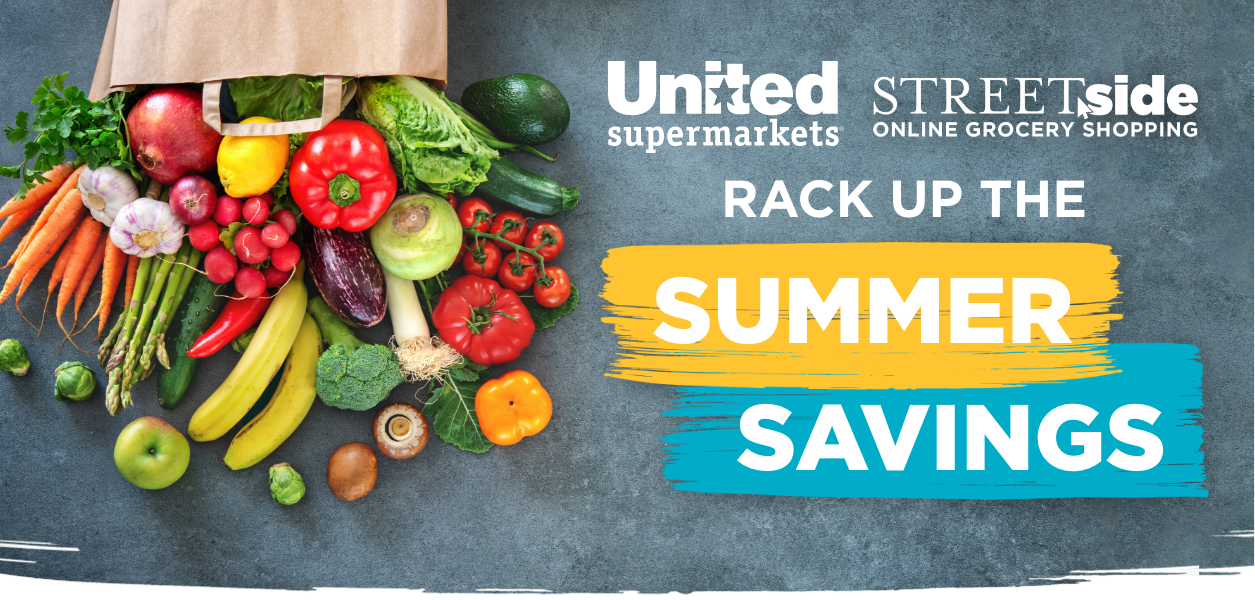 Right now, get 5 FREE Rewards every time you place an online order for
pickup or delivery- just use code SUMMERSAVINGS at checkout!
Redeem your FREE Rewards for:

Looking for More Savings?
Check out this week's deals storewide!
Managing Rewards
Did you know that you can track and manage your Rewards
from the palm of your hand? Download the Shop United Supermarkets app
to start managing your Rewards on-the-go!


*Offer Valid 6/17/2020 - 7/21/2020. 5 Rewards will be added to your account when your online purchase is picked up or delivered. Redeem Rewards for free groceries, cash discounts or up to $1.00 off per gallon, limit 25 gallons in a single fill up. Standard Rewards expiration applies.